With more submissions and more grants, State Farm Neighborhood Assist® is going bigger on building stronger neighborhoods together in 2022. In celebration of the 100th anniversary of State Farm®, we're awarding 100 $25,000 grants (vs. 40 grants in previous years) to causes making a difference in their communities.
Prep your cause for submission
This year, we're doubling the number of cause submissions to 4,000, so get yours ready with our helpful guide.
The dates to know
Submissions open
Top 200 Notified
Voting Period
Submissions open
February 16
Top 200 notified
Week of April 18
Voting period
April 27 - May 6
Helping to build bigger
As we celebrate the company's 100th anniversary, we reflect on how State Farm Neighborhood Assist® has helped hundreds of causes spread the good in their respective communities. Submit your cause, and vote to support even more worthy organizations in 2022.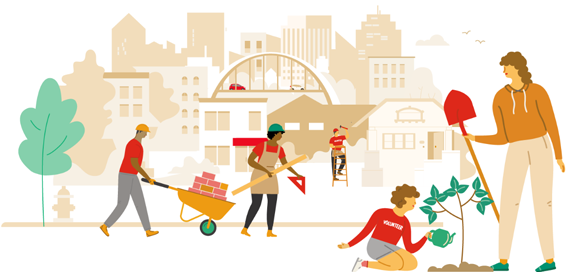 2021 winner snapshot
Your vote, your voice. Check out the organizations that won $25,000 grants in 2021 thanks to your support.
View 2021 winners